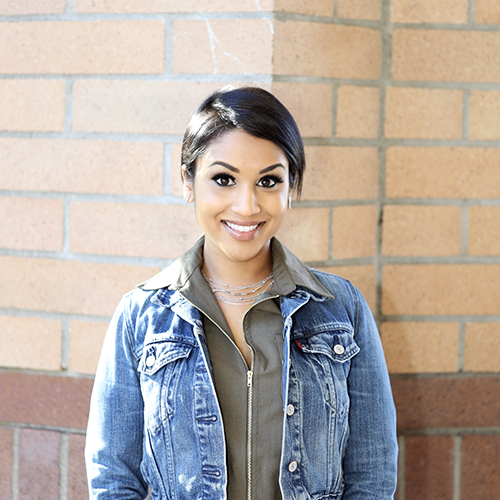 The key to great design is: 1

part research + 1 part collaboration + 2 parts gut feeling
I am a graphic designer in the Portland area that enjoys an array of digital, print and 3D design. My love of design started out in the fine arts and as time went on, my interest in computers led me to the graphic arts. My strengths are in web design, illustration and branding, though I am always up for trying new approaches  and often experiment in different forms of media. When I'm not working, you can find me at the gym, tending to my house plants, binge watching TV and s
pending time with my husband and dog.
• 
Art directed award winning campaign, Finders Keepers, for Explore Lincoln City.

• 
Created visual experience for Roger That clients that resulted in 81% client retention rate.

• 
Led visual design for websites for Lifesize, Daimler, and Key Technologies at Connective DX.

• 
Closed over two dozen multi-million dollar projects at ZGF Architects by designing proposals and pitches.
Subtext Digital
Senior Visual Designer  [January 2019 - Present]
• 

Lead design and UX discovery sessions and design presentations to clients
• Develop look and feel for client websites and branding
• Interpret existing client brands to continue design maintenance 
• Created new brand system for Subtext Digital
• Contribute to projec

t estimating, sc

heduling, and budgeting
• Design pitch materials and participate in pitch presentations
Borders Perrin Norrander
Senior Designer  [June 2016 - December 2018]
•  Art directed numerous campaigns
and projects, from concepting to execution of assets


Final assets include video, digital, print and out-of-home



•  Lead design team consisting of a production designer, video/content specialist
and animator

•  Manage and art direct all web design projects

• Contribute to project estimating, scheduling and budgeting
• Designed pitch materials and participated in pitch presentations
Roger That Agency
Art Director and Co-Founder [April 2015 – June 2016]
• 
Developed and executed all visual design projects
• 
Collaborated with both internal teams and clients
• 
Art directed photographers and web developers
• 
Led design discovery sessions and design presentations to clients
• 
Worked closely with copywriter, web producer, and brand strategist
• 
Designed marketing collateral for multiple platforms: print, desktop, tablet, mobile, and social media
• 
Contributed to project estimating, scheduling, and budgeting
Freelance
[From 2007]
• 
Worked with international clients across various industries
• 
Executed over 100 full digital and print branding projects
Connective DX (formerly ISITE Design)
Experience Designer [August 2012 – April 2015]
• 
Created front-end visual design for websites and other mobile applications
• 
Designed marketing materials for project opportunities
• 
Collaborated closely with UX, content strategists, and developers
• 
Worked with Fortune 500 companies
ZGF Architects LLP
Graphic Designer [January 2010 – August 2012]
• 
Designed proposals, presentations, and supporting materials for project opportunities
• 
Developed environmental graphics for interior design department
• 
Designed marketing collateral for conferences, client projects, media outreach, public relations, and community events